Steve Conner
Vice President, Sales & Solutions Engineering

Steve Conner serves as vice president, solutions engineering at Vantage Data Centers. He is responsible for leading the company's sales team on technical requirements in pursuit of new business.

Conner has more than 25 years of experience in building and leading highly motivated sales and engineering teams. Prior to Vantage, Conner led the sales and engineering teams at Cloudistics, taking the start-up's revenue from $0 to over $5 million in its first year of selling. He held multiple senior level positions at Nutanix where he built a multi-million-dollar business unit focused on managed service providers.

Conner holds a Bachelor of Science degree in computer science from University of Richmond, a Master of Science degree in computer science from George Mason University, and an MBA from Florida Institute of Technology. As part of his focus on technology and enterprise architecture, Conner has earned multiple certifications including CCNP/DP, CISSP and ISSAP.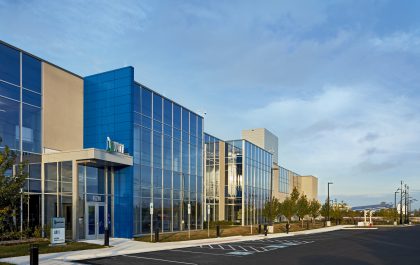 The Innovative Green Features of Vantage's VA1 Campus
In late October, Data Center Frontier kicked off a new content series called, "Greener Data," which is intended to explore the progress that data center…
How Data Center Providers are Building Green Every Step of the Way
According to the NASA, approximately 97 percent of climate scientists agree that human activity has driven an increase in global climates over the past century….
Developers, IT and Facilities – Why It's Best to Bring Them Together
Data centers used to be the purview of two different departments within an organization–IT and facilities. Traditionally, these two groups operated in silos, isolated from…