Justin Thomas
Justin Thomas serves as Chief Technology Officer where he is responsible for data center pre-development and engineering efforts across the company's portfolio. Justin is focused on accelerating time to market and driving industry-leading build costs while delivering a differentiated customer experience. He also has a key role in evaluating new markets and build-to-suit opportunities.

Prior to his current role, Justin served as Senior Vice President, Engineering and Construction, where he led the team to deliver new builds and expansions at scale across all of Vantage's markets in North America.

As lead of innovative design and long-term engineering strategy development, Justin has helped build enterprise style facilities that achieved PUEs as low as 1.15. He is also the creator of the electrical guide specifications at Vantage and has participated in the certification of four LEED platinum facilities, as well as one Uptime Tier III certified facility.

Justin is a licensed PE and LEED accredited professional. Prior to Vantage, Justin was a member of the Mission Critical Design Team at Rosendin Electric. He holds a BS in Electrical Engineering from Cal Poly in San Luis Obispo.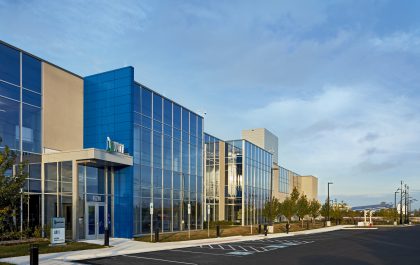 The Innovative Green Features of Vantage's VA1 Campus
In late October, Data Center Frontier kicked off a new content series called, "Greener Data," which is intended to explore the progress that data center...