Harmail Chatha and Programming Efficiency
Chris Yetman, May 9, 2016
2 min

read
While crafting our recent ebook about the evolution and future of high density in the data center ("What High Density Means Today"), we were fortunate enough to speak with Harmail Chatha—the director of global data center operations for Groupon and a true innovation leader in our industry—about his insights on data center design.
Interview with Harmail Chatha
Groupon has been getting a fair amount of recent press because of the way it's shaking up the standard model for data center operations. Where most companies and operators will rely on legacy knowledge to guide data center decisions, Chatha's team has been painstakingly studying and testing their systems to find efficiencies and push innovation wherever possible.
"We wrote a program, based off of linear programming, that optimizes the rack footprint. It basically tells us that we need X number of these types of servers and X numbers of those types. By having the right mix, we will be running at maximum utilization of the rack," Chatha said.
The program's feedback, for example, might suggest that Groupon deploy some bare metal servers, many of them virtualization servers, and a mix of database hosts as well.
Chatha's team has also made small but momentous changes to other parts of their data center design outside the rack, including optimization of cold aisle containment and use of all-white infrastructure for energy savings.
Ideally, Chatha said, all this work would help Groupon achieve absolute efficiency in its data center footprint—a perfect-case scenario where they could maximize the use of their space and power, and keep the PUE below whatever the commit is for the data center itself.
After talking in depth about his efforts, insights, and successes, we couldn't let Chatha go without giving us his opinion about the future of data centers.
"The biggest drivers of growth in the industry are going to be IOT and IOE," he said. "With all of these devices coming online, there are going to be so many companies trying to do big data and ecommerce. There's going to be a massive requirement for data centers. Continued growth for centralized, mega data centers but with the augmentation of multiple, smaller, distributed edge data centers which become the sources and sinks for content and information."
Chris Yetman
Chief Operating Officer

As chief operating officer at Vantage Data Centers, Chris Yetman leads operations, security, construction, design, engineering and IT.

With more than 30 years of experience, Yetman approaches strategy and decision-making from the customers' viewpoint. In partnership with Vantage's leadership team, he develops the company's strategy and evangelizes it throughout the organization. Yetman has been instrumental in accelerating Vantage's growth from a regional data center provider in the United States to a fast-growing global operator.

Yetman received his Bachelor of Science in computer engineering from Northeastern University.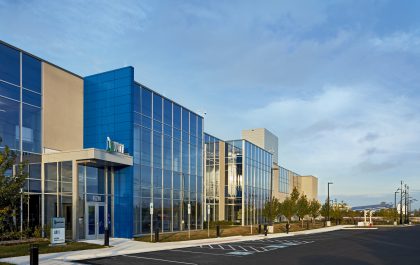 The Innovative Green Features of Vantage's VA1 Campus
In late October, Data Center Frontier kicked off a new content series called, "Greener Data," which is intended to explore the progress that data center...