The world's second-largest retailer isn't a brick-and-mortar store. It's Amazon, the online powerhouse that has surpassed retail giants such as Home Depot and Costco on its way up. In 2022, only Walmart reported higher revenue. Interestingly, in 2023, Walmart's online sales growth is outpacing its in-person sales.
Consumers show their preferences by where they spend. Increasingly, they're choosing to buy goods and services online. However, aspects like product presentation, platform responsiveness and flexible infrastructure significantly impact the online user experience.
Digital technology is now vital for retail. The industry faces influences from e-commerce's rise, omnichannel marketing, evolving customer behaviors, hyper-personalization and complex supply chains. Such factors put pressure on retail profitability.
For two decades, major e-commerce firms have utilized infrastructure and software tailored for their needs, spanning Enterprise Resource Planning (ERP) to Customer Relationship Management (CRM). This holistic approach results in rigid, "monolithic" systems with limited flexibility.
These monolithic suites aren't optimal for cloud deployment since they aren't inherently cloud native. They may benefit from cloud flexibility but lack efficient scaling and resource management.
However, a new e-commerce software concept, "composable commerce," promises to resolve these issues, boosting retailer agility.
What is composable commerce?
Composable commerce is a novel architecture that selects top commerce components and merges them to craft a business-specific application. It boasts interconnected resources managed by a standardized framework, offering enhanced data center efficiency with zero hardware waste.
Adopting composable commerce ensures that supporting e-commerce technology is adaptable. Infrastructure, connectivity and software become dynamic, adapting swiftly to changes and demands.
This method also resolves many cloud deployment issues that monolithic e-commerce software faced, supporting a more hybrid hosting approach.
Harnessing hybrid's potential
Composable commerce solutions can operate across private and public clouds. With streamlined private cloud operations, technology becomes standardized, and bulk purchases are possible.
Market entry speeds up as components are instantly accessible, promoting fast growth. Embracing composable commerce liberates e-commerce businesses from vendor restrictions, granting technology choice, scalability, better performance and cost reductions.
While there's a compelling argument for e-commerce companies to fully use public cloud services, hybrid models offer unique benefits. Allocating constant tasks to efficient private clouds and shifting variable tasks to more costly, pay-as-you-go public clouds provides an optimal balance. This strategy leverages the public cloud for flexible capacity without capital expenditures.
Many e-commerce firms heavily depend on public clouds, often leading to over-commitment to a single vendor, causing unpredictable costs.
Should e-commerce companies construct or lease data centers from colocation providers?
Colocation's advantages
Economically deploying composable capacity as a private cloud is possible with professional colocation, which also offers sustainable power, carrier-neutral fast networks and eliminates real estate concerns.
Some have tried in-house composable commerce deployments, which are typically costly and inefficient due to a lack of scale. Success demands skilled staff, appropriate property, and substantial power and cooling resources.
For most, data center management isn't their primary business. Professional colocation delivers in-house data center benefits without the complications. Transitioning to colocation shifts capital expenditures for site and infrastructure maintenance to operating expenses. This shift offers public cloud-like advantages at consistent, predictable costs.
To learn more and discover how Vantage Data Centers can support your eCommerce business, check out our latest eCommerce whitepaper, Transforming the eCommerce Experience with Flexible Digital Infrastructure today.
Arpen Tucker
Arpen Tucker is a senior sales manager at Vantage Data Centers with a focus on the U.K. market. Tucker has more than 20 years of industry experience having worked in senior sales/commercial roles for a number of leading B2B technology companies across telecoms, data centers, hosting and cloud services. Prior to joining Vantage, Tucker was a senior sales manager at Global Switch. Earlier in his career, he worked in a sales capacity at Telecity and Globix (both since acquired by Equinix), Epsilon Telecommunications, Megaport and Lumen (formerly CenturyLink).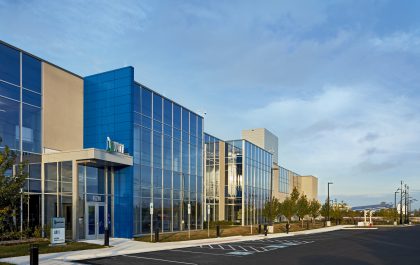 The Innovative Green Features of Vantage's VA1 Campus
In late October, Data Center Frontier kicked off a new content series called, "Greener Data," which is intended to explore the progress that data center...